Someone asked me about Higher Education and Online Learning in India, so I made a couple of infographics to get some background information together in order to start a conversation with colleagues.
The information draws on official Indian Government stats and news articles. I'm sharing them in case anyone else finds them useful.
[update: just spotted that the President of India, Pranab Mukherjee, has called for vast improvements to the Indian HE sector.
"I don't find any reason why India cannot go back to dominating the higher education scene. We have talent, capacity and dedicated teachers who can inspire and who can rekindle the interests in the minds of students. All these elements have to be properly coordinated and integrated to have a high ranking and occupy our rightful place in academic excellence"
You can read more about that here.]
It's always nice when lots of things you're working on come together, and I had a day like that today at the Jisc Learning and Teaching Experts group. Changing the learning landscape, digital literacies, and students as change agents were all on the agenda: all interesting areas in their own right, and particularly so once you start exploring links between them.
I ran a session on the approaches to supporting change we've taken in the Changing the Learning Landscape programme, and some key ideas in change management more generally for delegates to consider and discuss. (See my slides.) Pulling this together was a chance for me to reflect on how the 'textbook' picture of change management relates to the messy reality of working in universities and colleges. Based on the many change management lessons from our projects over the years, the concepts and processes identified are indeed the key ones, but in the wild they operate in mixtures of different proportions, especially where change is driven bottom-up or middle-out, rather than the neater top-down model starting with strategic vision. Particularly in these middle-out situations, projects in the Developing Digital Literacies programme have had to be more opportunistic – keeping all the principles and processes that drive change in mind, but where for example there is no current possibility of movement on the strategic front, just keeping this area warm until a change of leadership or direction may suddenly enable a leap forward in this area. Conversely, of course, changes at the top can also make it more difficult to embed and anchor changes which were previously going well.
The consultancy I've done with institutions for CLL has emphasised for me the importance of communication and bringing key stakeholders together in any change process, even if this may initially make the task in hand seem more complex. All completely common sense and at the heart of everything on change management, but sometimes difficult to make yourself do if you're already busy and under pressure. Although most institutions have everything they need to make a change in-house, there seems to be a catalyst effect of having someone external coming in to facilitate, advise, and crucially bring knowledge of what other institutions are doing. That knowledge is something we in Jisc are very fortunate to be rich in, having funded many programmes of e-learning projects in universities and colleges round the country. Core to our philosophy has been the sharing of the learning from projects with the wider sector, and this background of sharable longitudinal and up-to-date technological and change management lessons from institutions has been what has made our involvement in the Changing the Learning Landscape programme so rewarding.
The students as change agents theme has been very important to both recent Jisc programmes and to the Changing the Learning Landscape programme (see a previous blog post for more on this.) In the discussions during the students as change agents session, which followed my change management session, delegates asked me where the student change agent work fitted within the change management models I'd presented. I see it as part of a change management approach which views students as full partners in their education, therefore the principles of effective two-way communication throughout the process, and of working with all groups affected to understand better their current practices, needs and views, obviously apply. Students can be champions for new practices, they can be change managers to keep the change moving in their areas of influence and feed back emerging issues. Some concern was expressed that sometimes the student voice can drown out the professional judgement of staff, but from the examples I've seen, where students work as real partners alongside academic and professional service staff, each develops an understanding of each other's needs, motivations and constraints, and respect for the knowledge and skills that each one brings to the party, rather than one voice triumphing. The Student Change Agent Network should be able to capture these examples of approaches that have worked and help people wondering how to take the first steps in this direction.
For more on change management, see the excellent resources from Jisc InfoNet – there's lots there on the principles and big picture thinking, and on practical techniques to take work forward in the various areas.
Assessment takes up a significant part of an academics time, particularly at this time of year. Over the past seven years Jisc has invested heavily in technologies to reduce the assessment burden on tutors and institutions. One area of investment has been to support the Innovation Support Centre, CETIS, to help lead on the development of an assessment standard, the IMS Question and Test Interoperability QTI v2.1 specification. The QTI specification enables assessment questions to be transferred in a standard way between assessment systems.
Writing multiple choice questions for online tests is a time consuming process for academic tutors, and only since QTI v2.1 have these questions been transferable, presenting significant time savings in terms of the rekeying of questions when transferring to new systems, and ensuring academics aren't 'locked-in' to using one system for their assessments. Using a standard format for online questions and tests can be particularly significant for STEM (Science, Technology, Engineering, and Mathematics) subjects in first and second year exams, meaning that subject areas can establish and share questions across institutions and create large scale item bank, that can be reused in subjects like maths, physics, chemistry and engineering – saving time across the sector as academic colleagues can share questions with others.
So what has been the impact of this investment, and how is QTI v2.1 being used to support efficiencies of scale with assessment practice?
This is a good time to reflect – we are now seeing significant global investment in tools that implement the QTI v2.1 specification. Developments in the Netherlands, Germany, France, South Korea, the USA and UK suggest that this is a key time for the specification, a time where significant investment is now being placed in systems that have at their heart QTI v2.1. From the move of all online school exams to the QTI v2.1 specification in the Netherlands, to two projects of $160-170 million each in the USA looking to overhaul the whole assessment infrastructure in schools, we can see a real step change in practice occurring. On a smaller, but none-the-less important scale, Jisc have sponsored a range of activity, most recently two projects as part of the Assessment and Feedback programme, aiming to reality check the specification, including placing QTI materials in the hands of the teachers and learners, via editing tools such as Uniqurate and playback tools such as QTIworks.
For more information, see my colleague Wilbert Kraan's original blog post on the topic, and the CETIS briefing paper on QTI V2.1. For an outline of how the outputs of the QTI-DI and Uniqurate projects work, see the post by RSC Scotland.
Lisa Gray
Sometimes in Jisc you come across incredibly useful tools that do one thing really well. So much so that you wonder how you managed to do without it!
The eMargin tool, funded by Jisc and developed by a team at Birmingham City University led by Andrew Kehoe is a simple, user-friendly way to share and manage annotations on any text. It's perfect for critiques of papers (especially policy papers in my world), deep analysis of research publications, giving feedback on written work, looking at the structure of poetry or prose… the possibilities are endless.
After a simple sign-in you can use the web version: uploading, pasting, or grabbing text from the web and saving the resultant text plus annotations for others to work with. The code is on sourceforge so you can feel free to host your own implementation whereever you like.
The additional (benefits realisation) work done over the past year, allows – via IMS LTI – full integration with your institutional VLE. So rather than having to set up groups and sign-in at the application itself, you can just use what you have already done on your VLE. This feature, and the beautiful simplicity of the tool itself, has led to a whole range of departments and faculties (from all over the world, and from far beyond the initial project setting of English Literature).
For all the hyperbole and hysteria in educational technology, most of the best tools are developed by small, in-house units attached to institutions. What really shines through with eMargin is that it meets a clear need, and it is designed around the practices and expectations of learners and educators.
But go and have a play!
It's all been happening on the OER front recently, with a number of events and materials continuing the amazing work kicked off by the Jisc/Academy UKOER programme.
First up, Lou McGill, Allison Littlejohn and I delivered a webinar for Open Education Week discussing some of the findings of the OER Evaluation and Synthesis project. This has been running for three years in parallel with the main programme, developing and using an evaluation framework to capture what projects have been learning and research has been telling us.
(and was that the mighty LanguageBox sneaking a webinar in there too? Recording to follow, we hope)
You can read more at the Evaluation and Synthesis wiki – this is still a "live" site being added to almost daily, as is the UKOER infokit. Unlike the former, the infokit is deliberately aimed at offering practical advice on the practice of working with OER. Lou McGill deserves plaudits for her sterling work on keeping both of these amazing resources up to date. She's also found time (how *does* she manage it?) to put together a guide to the growing body of terminology that has grown up around OER and related practice.
The same week saw the JISC CETIS conference in Birmingham, with a superb breakout session on OER and sustainability. Both Lorna Campbell and Phil Barker have blogged their impressions of the session, which featured presentations from a number of key people involved or associated with UKOER. Even ex-JISCer Amber Thomas came along!
CETIS and Amber have also (at last!) been able to release their book, "Into the Wild", which includes reflections on summaries on the key technological trends of the three years of the programme. You can download it as an .epub, via Kindle, you can even buy it as a proper book with a pretty cover.
It would be the perfect reading material (to prepare for a load of really interesting CETIS-related sessions) on your journey to OER13 if you are one of the more than 200 delegates gathering in Nottingham for this now-annual conference. Jisc and Jorum are proud to be headline sponsors, but the conference is largely self-financing and features an enviable range of speakers. Sessions will be recorded, and you can follow along on twitter using the #oer13 tag or @oer13 account.
And the Welsh are coming too! – with interest from the Welsh Assembly, and task forces and working groups a-plenty around the place, Jisc Regional Support Centre Wales are offering a programme of webinars on open education over the next couple of months.
The Jorum team, never ones to be left behind, have been doing a lot of work behind the scenes… updating and adding functionality to the UK's OER repository. These changes will make it easier for everyone to find, use and deposit materials.
Not bad for a programme that finished in October 2012, eh? And there is much more to come. UKOER is a neat demonstration of the way in which the effects of programmes continue long after the funding is gone.
And watch out for even more ukoer excitement next week!
You can connect with the community via the
OER-DISCUSS
mailing list or via the #ukoer hashtag on twitter. To keep up with the latest news you could also follow the
@UKOER
account.
I was lucky enough to have a workshop accepted at ARV13 this year, a European symposium in which participants attend linked workshops on themes in TEL research.


Although the workshop was not funded by Jisc, I took the opportunity to raise awareness of the Developing Digital Literacies programme, and especially the Exeter Cascade project which I have been helping to take forward. In my own session I spoke about the contribution we can make to building a conscious, critical approach to the use of digital technologies as a key attribute for graduates entering a digital world, and also a value that institutions should have when they invest in digital technologies and approaches.
'Critical' is a word that sees a lot of (over?)use in discussions of higher education and in the writing of course outcomes. What does it mean in relation to digital technologies? For me it has a number of aspects:
Repertoire – Being a skilled user of one device, service or system has its limits: critical use means moving fluently between systems and being able to confidently choose and adopt technologies as they become available. Repertoire also gives users a more discriminating approach to technologies in use, and allows us to develop practices 'against the grain' of technology's obvious intended purposes.
Creativity – Unless we are producing artefacts and representations in digital media we are unlikely to understand how digital media work on us as consumers. The 'student as producer' movement plays out in the digital sphere in important ways.
Play – Associated with creativity, we know that 'peer supported experimentation' is one of the best ways to become confident and familiar in a new environment, real or virtual. People need time and space to play with technologies in a low-stakes, complex environment without clearly defined goals.
Awareness – Technology use arguably implies a responsibility to reflect on the forces behind the screen. What real materials are our devices composed of and how are they sourced? What resources of energy are consumed for virtual services to be delivered? What relationships of production and consumption exist so that we can enjoy the apparently limitless capacities of the internet?
Safe and ethical behaviour – For me this is closely related to critical awareness. Rather than learning the 'rules' of safe and ethical behaviour online, a critical awareness of how digital systems work, how data is collected and used, how public and private are blurred etc allows us to develop our own values and negotiate them with others.
The overall workshop topic was TEL: the crisis and the response., and the aim was to discuss how technology enhanced learning has contributed to a number of crises we observe in formal education, and how it might also support helpful responses to crisis. The group involved in the workshop continues to collaborate on a number of writing and research projects including a special issue of linked papers, a proposal to ALT-C, and a contribution to the Grand Challenges for TEL Research (2013):  'How can TEL contribute to resolving educational inequalities?' Contact us via the blog if you are interested.
There were contributions from several people associated with JISC projects including Simon and Peter from Greenwich Digital Literacies in Transition, speaking about new pedagogies. On the third day we heard from other workshop groups and contributed to discussions on how priorities for TEL research are being shaped across Europe. The JISC community may be interested in outcomes from the workshops on 'Data Analysis and Interpretation for Learning Environments', 'Teacher-led Inquiry and Learning Design', 'Technology support for reflecting on and sharing experiences across contexts' and 'Establishing a European infrastructure for TEL'. This last was organised, like the Grand Challenges project itself, by the European TELEARC consortium. The Grand Challenges will be written up and produced in book form – more details will be available via the usual JISC mailing lists.
My slides on critical digital literacies (no notes) are here.
Another brief interlude in the series of posts about #coursedata demonstrators.
On Tuesday evening I nipped down to the #BuildBrighton hackspace  for the monthly meetup of the Brighton Raspberry Pi user group.
For those who've been living in a hole for the last year, the Raspberry Pi  is a great little bare bones computer, very much in the mould of the 1980s home computing favourites like the BBC micro, and Sinclair ZX80. The board is about the size of a credit card (in fact it is exactly the size of a credit card) costs £25, and takes normal USB keyboard, mouse and plugs into an HDMI tv.
You can pop any operating system that takes your fancy onto a SD card, though most popular are a range of Linux Debian variants- like Rasbian.
At the meetup Chris Swan (blog.thestateofme.com, @cpswan) talked about the OpenELEC (Open Embedded Linux Entertainment centre) distribution of XBMC (XBox Media Centre) for RPi and MAME the popular arcade machine emulator, both of which really show off how powerful the tiny Pi is.
OpenELEC 3 is nearing completion, with XBMC 12. Once connected to a network with NAS (Network attached storage), it will stream and run music, video etc, much like an Apple Tv… but much cheaper.

OpenELEC is a stripped down Linux build, just enough to run XBMC, booting straight to XBMC. It has a minimal kernel, and drivers for TV receivers etc need selecting at build. Everything else goes on a SquashFS file called: system (read only, compressed) with a very small footprint, which fits into 256Mb – though this is now pretty academic, as storage has evolved, and is very cheap.
The evening rounded off with a 4 way LAN game of Quake 3 played on Raspberry Pi.
Afterward a conversation started on how the Pi can be used in education, and the artificial boundaries between different disciplines cropped up. When time is tight it's hard to build in capacity to teach and learn the additional skills needed to use something like the Pi, and sometimes the technology simply ends up with the IT folk.
However the push to encourage students into STEM (Science Technology Engineering and Maths) is growing in importance, as Prof Brian Cox mentioned in his BETT presentation, there is a need for a million STEM graduates just to keep pace with current demand.
Which brings me to the good news that Google have stumped up the cash for 15,000 Rasberry Pis to be given away to schools.
The Raspberry Pi Foundation will work with Google and six UK educational partners to identify students who will benefit from access to a Pi. CoderDojo, Code Club, Computing at Schools, Generating Genius and Teach First will be supporting the initiative, and OCR will put together 15,000 free teaching and learning packs to go with the Raspberry Pis.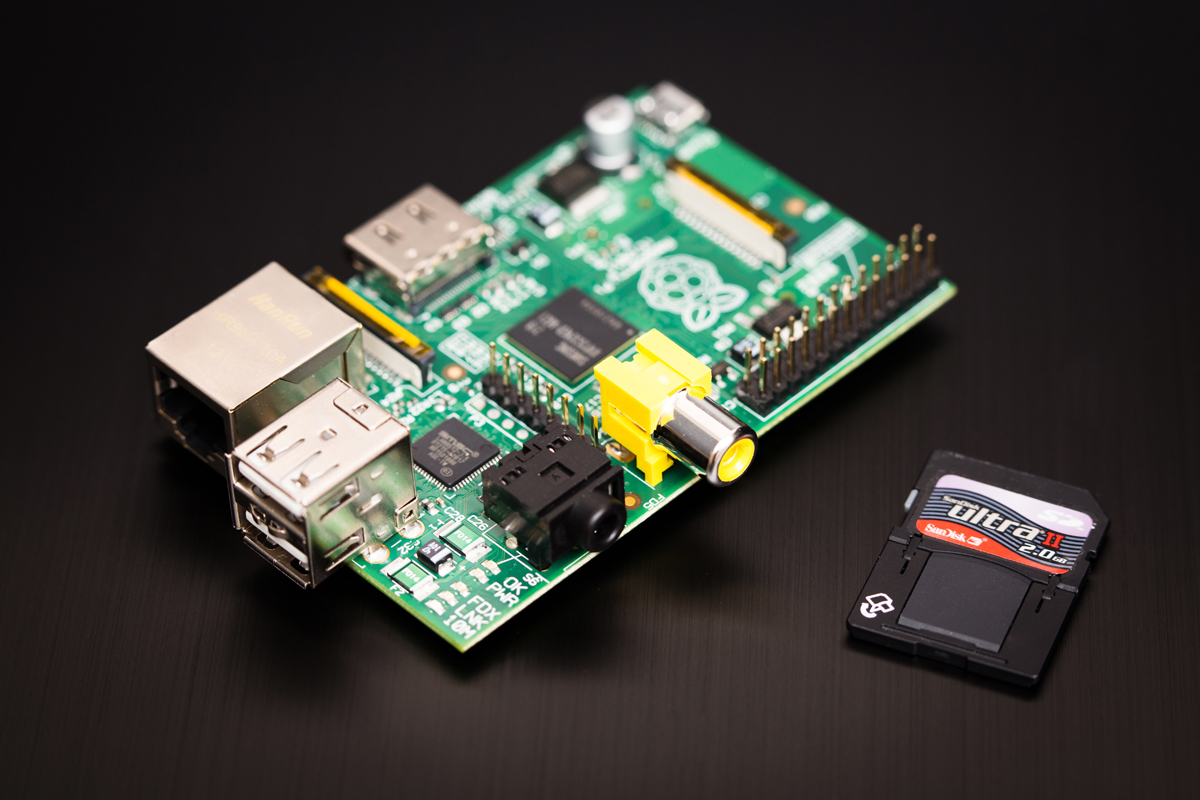 The Brighton Pi mailing list: https://groups.google.com/forum/#!forum/brightonpi
This is a brief interlude in the #coursedata blog posts, as I'm just back from BETT 2013, the educational technology trade show.
This year the show has a new home, at the Excel centre out in the East End of London… unfortunately this is reached by the pretend train service that runs on DLR (Docklands Light Railway), and was struggling with the vast number of eager learning technologists.
That said once we arrived at the venue it seemed a much better home, much more open and airy, and far easier to find a cup of tea and a seat.
I was intrigued to see that the event was trying to shake off the schoolsy image and appeal to FE and HE more overtly than I've noticed before.

If I was cynical I'd guess this was down to the fact that schools budgets have been dwindling, and suppliers need to look for fresh customers, However it may also be down to the greater focus on (and maybe sponsorship from) the cloud-based storage and application offerings from both Google and Microsoft, which appeal across sectors.
Strangely considering the heavy Microsoft presence I saw only two of the heavily advertised Surface tablets… in fact there were more Raspberry Pis on show, and one of the most interesting stands was www.fuze.co.uk who were selling Raspberry Pi keyboard cases with a built in electronics breadboard, not as cheap as a bare Raspberry Pi (£25), but not too bad when you add the price of a case, a power supply a mouse, SD card pre-installed with Rasbian, cables etc…
The show continues to grow more international every year, which may be down to the continued growth of the Education World Forum (previously the Learning World Forum) which runs just prior to BETT and provides an opportunity for ministers of education from across the world to meet.
Sadly I didn't see any revolutionary technology at the event, there were the usual plethora of whiteboard vendors, furniture suppliers and network management applications. The biggest draw was superstar Physicist and 6 Music regular Prof Brian Cox who filled the arena to overflowing.
There's one day left of the show, it's worth a visit, but leave your cheque book at home to avoid impulse purchases (I nearly bought an Orange Guitar amp), and keep your badge in your pocket, or it'll get scanned by everyone and you'll be getting junk mail and spam for months.
As previously mentioned on this blog, Jisc are working with partners on the HEFCE-funded Changing the Learning Landscape initiative. It's all full steam ahead now, with delegates well into the Strategic Change programme, and sixteen institutions already benefiting from consultancy support from the partners. The Higher Education Academy are poised to announce a series of workshops under the CPD strand.
Under the consultancy strand, we at Jisc are currently supporting institutions in thinking through and addressing issues to do with digital literacies, assessment and feedback, planning a new strategy for a learning environment, and bringing together the virtual and physical learning environments. It's been what's both accurately and euphemistically known as a 'learning experience' thinking through the processes required to support institutions in this slightly different way, especially in a partnership context, but it's really rewarding to be able to bring new teams the benefits of the learning and resources from years of Jisc development projects.
Round two of the consultancy strand is now open for bids from English HEIs, and FE colleges which deliver HE. There are still plenty of spaces on the programme, so do give it a go. You'll need to be quick, though, as the closing date is 14 February. Further information on the initiative, and how to apply, is available on the CLL web pages.
Being a linguist at heart, I chose to jump into the new Cetis Analytics Series of briefing papers with no. 5, What is analytics? Definition and essential characteristics, by Adam Cooper. Adam considers some definitions of analytics from other sources before plumping for this description:
Analytics is the process of developing actionable insights through problem definition and the application of statistical models and analysis against existing and/or simulated future data.
In his exploration of what this means, I was struck by the fact that, as ever, it comes down to knowing what you want to know (or at least having a clear understanding of the area/parameters you want to explore), and having an understanding of what data will help you to find that out, to an acceptable degree of confidence. It reminds me in some ways of evaluation planning – always a challenging part of any innovation programme or project. I really like the focus on 'actionable insights' – analytics is about informing action. One of the examples given of where actionable insights are often not generated from data capture is in end of module surveys – better design and data analysis would improve this, but really it needs to be seen as one piece in a larger action-research activity and complemented by other evaluation activities to inform module redesign.
Emboldened by my understanding of the definition paper, I turned my attention to a longer paper in the series, Analytics for Learning and Teaching, by Mark van Harmelen and David Workman. The authors define learning analytics as:
the analysis of educational data, including data about learner and teacher activities, to identify patterns of behaviour and provide actionable information to improve learning and learning-related activities.
Examples given are to:
Identify students at risk so as to provide positive interventions designed to improve retention.
Provide recommendations to students in relation to reading material and learning activities.
Detect the need for, and measure the results of, pedagogic improvements.
Tailor course offerings.
Identify teachers who are performing well, and teachers who need assistance with teaching methods.
They believe that this area is ripe for rapid growth, and predict the sector will see mainstream adoption in two to five years. Crucially, they believe that sensible use of analytics will enable institutions to make significant improvements in student learning services. 'Analytics' here covers a broad church of activities, from small-scale projects to large-scale activities requiring data warehouses and experienced analysts. Reassuringly, the paper suggests that institutions might want to cut their teeth on the former to build their skills in this area.
As ever, key enablers and challenges to this approach will be human and organisational, rather than entirely technical – it is a means to inform human decision-making in a given organisational context, and as such great data analysis alone will not deliver results.
In terms of pedagogy, one clear message to institutions is to make the analytics serve the pedagogical aims of the faculty or institution, rather than the other way round. It all comes back to knowing what you want to know and asking the right questions.
If you want to dig deeper into the use of analytics in learning and teaching, have a look at the paper, as it gives a number of examples of uses, and explores adoption issues and risks – much more than I can possibly do justice to here!